Keeping a Balance: Homeostasis & Negative Feedback – Free Sample
Catalog #STO-121F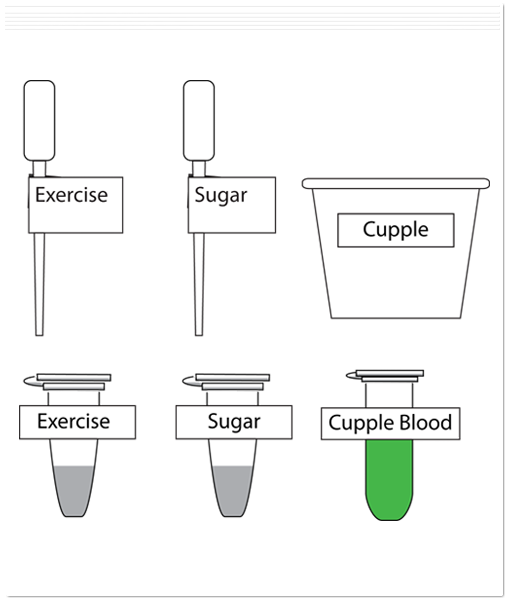 How are negative feedback mechanisms used to maintain homeostasis?
Time to complete: Three 40-minute class periods
Do a hands-on simulation to show how "Cupples" maintain homeostasis.
Use a graphic organizer to illustrate feedback control mechanisms for regulating body temperature.
Learn how blood glucose concentration is regulated.
Know Before You Buy! Download Teacher Guide
Limit 1 free sample per customer
Each assembled kit contains:
Student instructions
Negative Feedback Graphic Organizer cards
1 tube of "Cupple Blood"
1 tube of "Sugar "
1 tube of "Exercise"
2 labeled droppers
1 small cup labeled "Cupple"
Also required: Scissors, Safety goggles
Teacher Testimonial
Great kits. Quick, to the point, easy to follow.
- Science teacher (KY)