From DNA to Protein Structure and Function – Free Sample
Catalog #STO-106F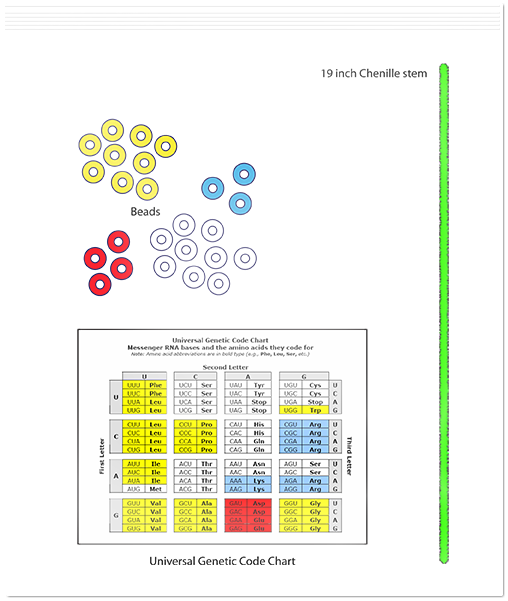 Time to complete: Two 40-minute periods
What do genes do? Model how the coded information in genes results in proteins that perform specific functions in the body.
Transcribe the DNA code to make a messenger RNA code.
Translate the RNA code to make a sequence of amino acids in a protein.
Create a bead and chenille stem model of the protein.
Follow the rules of chemistry to fold your protein into its 3D shape.
Explore how protein shapes affect proteins function in your body
Know Before You Buy! Download Teacher Guide
Limit 1 free sample per customer
Each assembled kit contains:
Student instructions
19 inch chenille stem
Universal Genetic Code Chart
Beads – red, blue, white, and yellow
From DNA to Protein Record Sheet
Also required: Colored pencils, markers or crayons
Teacher Testimonial
What a great out of the box hands on experiment. These are such great tools!
- High school biology teacher (TX)