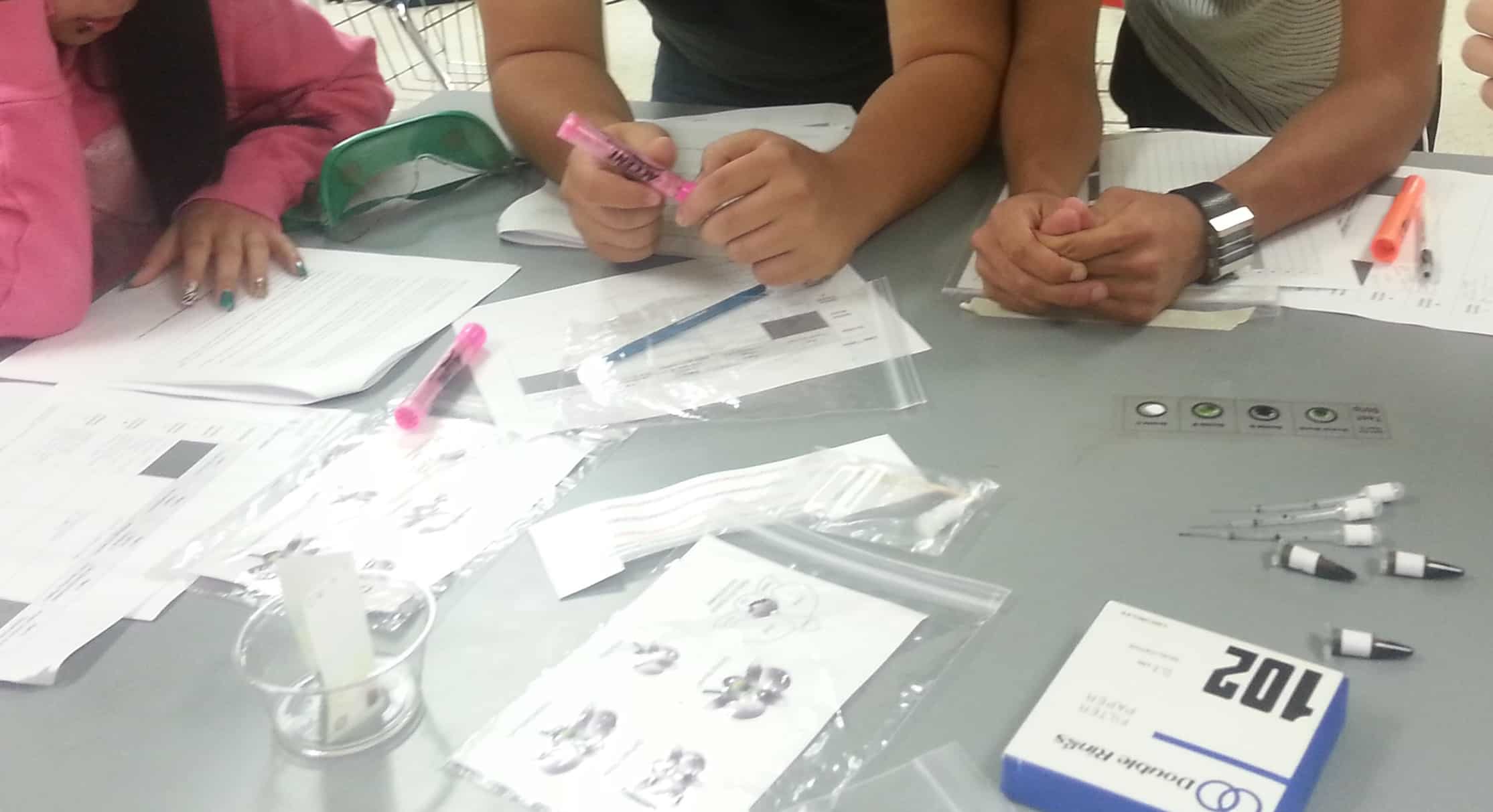 There are always "those kinds of days" when you need an activity that is scientific, brief, and highly engaging for students.
A day you are absent and need an emergency plan for a substitute teacher
A day before or after a school vacation
A day when an unusual number of students are absent due to illness, field trips, or other miscellaneous reasons
A day when you meet with your morning classes but your afternoon classes are cancelled for a pep rally or other school event
A day when you _______________________ (fill in your own reason)
Science Take-Out offers two simple forensics kits that are great for those kinds of days.  These kits require little or no background knowledge.  They can easily be completed in one or two class periods.  They can be done in a classroom (no lab room required) and all you need to provide is a small amount of water for each kit.  And, most importantly, students will learn about science practices using engaging, real-life scenarios.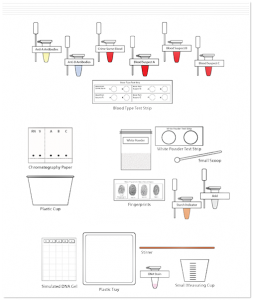 Kidnapped (STO-127)
A wealthy celebrity has been kidnapped.  The police would like your students to do a preliminary forensic analysis of the evidence that was collected.  Students perform these forensics tests:
Blood typing (simulated)
Ink chromatography
Fingerprint comparison
DNA gel analysis (simulated)
White powder testing
Flower Forensics (STO-113)
The owner of a local flower store has asked your students to investigate a possible crime – the theft and illegal cloning of some of his prized black orchids.  Students perform these forensics tests: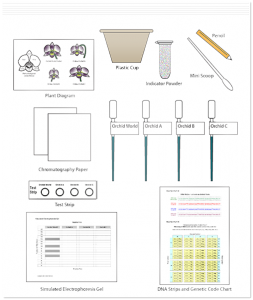 Comparing flower structure
Pigment chromatography
Testing for an enzyme (simulated)
Paper simulation of DNA electrophoresis
Decoding a gene sequence (DNA—RNA—Protein)
If your school offers a forensics course, you might also consider inviting the forensics teacher to visit your class to invite students to enroll in the forensics course.